Advertising
As a specialist creative advertising agency, we know you only want ads that add value. Clients love our agility and cost effectiveness in comparison to the bigger ATL London ad agencies.
Experience that fits the brief
From brand awareness to customer acquisition and direct response advertising campaigns, we're always looking for the ideas and concepts that cut through the crowded media landscape, for both enterprise clients and SMEs.
We've created advertising campaigns that help unsame brands from consumer to trade, local to international, B2B to B2C, above, below and through the line, direct and channel.
Integrated campaigns
As well as creating and producing your campaigns across multiple channels, Chaos will plug into your marketing objectives, help plan and refine briefs and key messages, advise on strategic approaches and campaign strategy.
Having rolled out pan European integrated campaigns across borders to local markets, we're EMEA savvy too, recognising the importance of localisation, translation and transcreation. But that's easy for us to say…
Out Of Home (OOH) advertising
With so many more opportunities to catch audiences 'on the go', it's not surprising that Out Of Home advertising has grown by over a third in the last 8 years.
From digital outdoor to tube and gateway advertising, we've developed campaigns across all formats. We understand what's possible and what it takes to get out there and captivate audiences down town, up the street, in transit or at relevant gateways, shows and events.
Print advertising
Whether you're grappling with the grey market or promoting premium services, we'll make sure you're in the ideal space and sector to leap off the page at the right people.
We develop big ideas that unsame brands in National or Trade Press, through distinctive brand awareness campaigns and creative sales campaigns designed to boost brand equity and revenue.
Online advertising
Online advertising is now firmly on everyone's radar and agenda. Especially as you can now use smart strategies like remarketing, social ads and contextual advertising to follow customers, rather than wait for them to follow you.
As digital natives, we have a sixth sense of what works creatively online and what doesn't. And which media or social media channels will maximise focus on your product or initiative.
Ambient advertising &
guerilla advertising
A smart, tactical partner to out of home advertising, ambient advertising can get maximum bang for your buck in areas whether there's minimal competition.
Looking to catch customers in cabs and elevators, on shopping trollies, in car parks and even surprise them with guerilla tactics? We're continuously looking at ways of getting closer – in the right place at the right time – to get your messaging further.
Media buying & planning
Our media planning and buying service enables us to be media savvy and often buy more competitively than bigger media houses. Chaos provides smart planning complemented by discounted rates and desirable spaces.
We are happy to manage the media schedule on your behalf liaising directly with print and online publishers to provide artwork and copy instructions.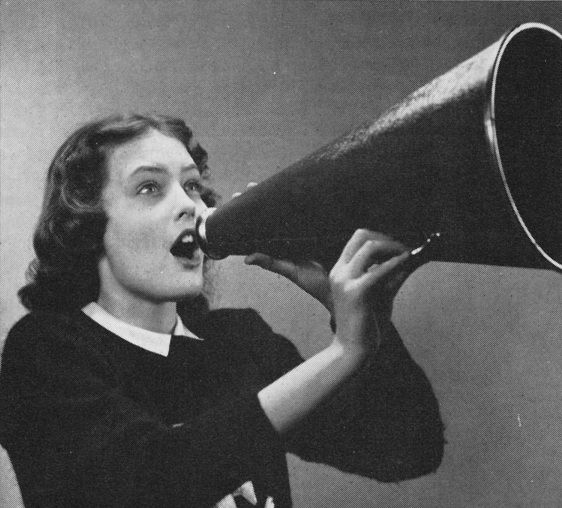 Digital

Digital audiences never switch off. So you need to be creatively and technologically switched. Websites, campaign landing pages, eCRM & email marketing, social campaigns, paid and earnt.

As a creative digital agency, we use multiple platforms and tools to unsame brands. Our digital expertise fuels life, dialogue and meaningful interaction online, on desktop, tablet and mobile. Need a site that demands to be seen? SEO and eCRM that draws people in?

Creative digital strategies
Digital communication has effectively changed the global brand audience from individual entities to one interconnected community. Customers and consumers have more power, more influence and expect more love and care from their brands than ever before.
Armed with terrabytes of digital marketing knowledge, we plot and plan the best ways for brands to bond with their digitally savvy audiences – relevant to digital channels, audience segmentation and budget.
Responsive website design, build & usability
Is your website engaging? Is there a sound information architecture and navigation flow? Is it accessible, user friendly, easily updatable, tested and fit for purpose? Does content need updating and is it easily managed? Will visitors take the desired actions?
From first thinking to final delivery, we're always focused on website best practice. Whether it's IA, UI, UX, DDA or CMS – we have the IQ to master it. Our designers and developers work collaboratively to make sure your site stands out creatively and stands up technically.
eCRM / Email marketing & EDM
Why settle for a fragmented response when you can hit your targets with segmented messaging? It's why we build, broadcast, test, manage, automate, measure and personalise CRM programmes. It's a great way to connect with customers and build in regular and relevant added value for them.
Get us onside or let us help out client-side to ease you through the complexity of it all. We're safe hands for (any or all of) setting up and migrating databases, mining and segmenting data, recommending triggers and deploying content, delivering the brief, creating the digital assets, broadcasting and reporting results.
eLearning
Looking to educate and inspire your salesforce, staff or channel partners? Want to help them learn what unsames you from the rest?
Our creativity and content dexterity with eLearning modules and LMS systems helps you impart knowledge online, on brand and in ways that make studying more of a pleasure and less of a chore. We also make sure we're well versed in your products and services ourselves, so we can impart that knowledge through engaging content and copy.
Reporting
Monitoring your website performance can maximise ROI. Who is visiting? How long are they staying? Are they on desktop, mobile or tablet? Which pages shine and which suck? Is your campaign pulling? Using our reporting systems and Google analytics, backed by our enquiring minds, can really help your site pay its way.
SEO & PPC
Are you saying the right things to click with your audience? Are you using the right words and phrases that help them find you through search?
Using the right balance of Pay Per Click, Search Engine Optimisation and smart web development techniques, we ensure audiences not only find your website but also like what they find when they get there.
Social media
Not long ago social media was a 'nice to have'. Now it's anti-social not to. To be taken seriously, you simply can't afford to take lightly the likes of LinkedIn, Twitter, Facebook, YouTube and countless other social networks.
In collaboration with our digital content managers, Twitterati experts and online PR networks, we'll support ideas and initiatives that help you develop social media strategies and integrate them into your digital campaigns.
Branding

Transforming opinions, strengthening loyalties, shifting market share. Effective branding has the power to change so much.

As an award-winning branding consultancy, we believe in creating fluid and dynamic brands that are interchangeable, instantly recognisable and able to keep close to customers at every touch point.

Love brand,
hate bland
We love creating, evolving and sustaining brands that help ambitious leaders flourish. Awakening and re-awakening brand enthusiasm is what gets us out of bed every day and builds client relationships that last for years.
From initial name development, taglines and inspired identities to activating brands and undertaking brand guardianship, we're totally immersed in adding value to the way people see, experience and interact with brands.
Whether it's giving B2C brands freedom of expression or freeing B2B brands from complexity and industry competition, we know how to define and bring together all the elements of a brand for maximum effect.
Naming & trademarking
Nomenclature. What's in a name? A lot more than you might imagine. Is it available? (So many aren't!). Should it be descriptive, associative, free standing or totally abstract? What about national and international trademarking, registration and URL management? Will it stand the test of time?
You name it, we've covered it and we're pretty nimble at finding ways around some of the issues involved in the process.
From namestorming and name generation (hapology to hybrids, neologism to derivative made up names) to mapping and analysing competitor names to customer and stakeholder testing and research, we'll help you make all the right calls on what your brand is called.
Brand refresh or rebrand
To stay fresh, brands need to keep pace with their ever changing and ever more influential audiences. Brand loyalty is now as dependent on conversation as information – and only brands recognising that will stay recognised.
Whether it's revolution or evolution, we love helping tired or challenged brands rise to the challenge and re-energise, without losing sleep over brand integrity or brand equity. It can often enable that step up from good to great in the lifecycle of a business. Naturally, stakeholder appetite for effective change is key to success.
Brand identity
What should a great brand identity be? A shining light of excellence in its markets? A mark of quality and reassurance for customers? A badge of honour for staff and stakeholders? Yes, yes and absolutely. Not forgetting that it also needs to come across consistently on screen, on paper and on every scale.
To develop a brand identity that everyone instantly identifies with, our creative team will look at a brand from all angles and against the competition before fine tuning the final design. It's the art of making a brand distinctively different, easily recognisable and consistent yet dynamic in its application.
Brand activation & brand communications
Your brand is freshly created (or creatively refreshed) and good to go. How do you bring it to life with a big bang and not a whimper? Whether it's brand launch or re-launch, we'll help you achieve high levels of engagement as it rolls out to internal and external audiences; be it cross-border, cross media or multilingual.
We'll even help you transform initial doubts and existing pre-conceptions into fresh excitement and enthusiasm, through effective brand engagement and brand training.
Sub-branding / Co-branding
How do you increase awareness of the master brand and protect its integrity whilst giving your sub-brands scope to shine in their own right? Perfecting the pecking order between the core brand and any sub brands is a skill in itself – and an increasingly important one we provide to organisations as they develop more branded services and initiatives.
Our experience with clients who have multiple sub brands also stands us in good stead for understanding the implications of brand hierarchy and brand architecture as well as the issues with co-branded partner communications.
Brand guidelines
Great guidelines get the right balance of consistency with creativity. The trick is providing the detail to follow with the flexibility to interpret and add value. So everyone has some power to make effective change to brand communications without affecting the integrity of the brand. We're old hands at putting new guidelines together in all formats from brand books to summary guidelines – in print or digitally interactive.
Chaos has created global, European and UK brand guidelines for leading FTSE 100 and 250 enterprises, SMEs and enterprising startups.
Brand guardianship & brand management
We'll protect your brand and its integrity as if it was our own. That's why many of our clients retain us to guard, manage and evolve their brands for the long term.
We know what it takes to uphold guidelines, helping users to adopt as well as adapt them and managing local agencies to stay 'on brand'.
We've also developed brand management tools (and brand sites) to ensure brand assets are managed effectively.
Marketing Comms

Marketing that really communicates. It can be a surprisingly tough brief unless you have a clear approach to market and know exactly what to communicate.

As an award-winning creative marketing communications agency we work out integrated campaigns for every touchpoint throughout the customer journey. Then we'll research, plan and deliver the best marketing tools, channels, media and creative for the job.

We'll work out where your communications need to go at every touchpoint throughout the customer journey. Then we'll research, plan and deliver the best marketing tools, channels, media and creative collateral for the job. From brochureware to advertising, from digital to display, the result is truly effective integrated marketing communications covering all your strategic, tactical, campaign and Business As Usual needs. Yet always mindful of critical ROI and response measurement.
Integrated campaigns
In today's media rich world, you have to integrate to accumulate. We'll help your brand work harder to connect, using multiple and complex channels to tell stories that resonate.
Our marketing communication campaigns are always skillfully planned and crafted. From brochureware to advertising, from digital to display, the result is truly effective integrated marketing communications covering all your strategic, tactical, campaign and Business As Usual needs. Yet always mindful of critical ROI and response measurement. Not just through traditional channels but also in collaboration with other platforms such as potential sponsorship and PR, social media and guerrilla marketing.
Trust us to help you push all the right messages to pull in the most relevant audiences.
Acquisition, retention & upselling
In sectors where all brands seem the same, it's often those that shout louder or think smarter that make a difference. Whether you're wrestling clients from rivals, fighting to keep them or battling to boost business as usual revenue, we can help your campaign punch harder.
Immersed in marketing communication as we are, we're equally comfortable with targeting, push and pull initiatives, rifle or shotgun tactics and knowing the different approaches for virgin contacts, known prospects and lapsed customers.
Campaign launch & roll-out
To survive with the fittest, every brand needs a great start in life. That's why we're creationists who also believe in the big bang theory. We love creating ideas that can be activated internally and externally with real impact, be it locally, regionally or cross border, via sectors or segmented audiences.
There's also a big difference between pushing sales, launching products and championing brand. So we make sure we know the context, the content and the business drivers before taking the creative to market.
Channel marketing
Different sales channels and routes to market have different agendas. How do you channel their diverging needs into a united enthusiasm for your brand? What distinguishes dealers and their needs from distributors? How do you avoid tension between direct and indirect sales? How do you ensure channel marketing assets, templates and guidelines are shared and used correctly by all relevant agencies?
By creating effective marcoms through Chaos. We've years of helping enterprise and SME clients get fragmented audiences onside, this puts us in a strong position to guide you down all the right channels.
Translation & transcreation
How can you hope to create effective change if your go to market messaging doesn't come over as fluently it should? With our longstanding EMEA+ campaign experience, we'll make sure that nothing is lost in translation. We're used to undertaking multi-lingual campaigns that make perfect sense, whether we're using our trusted translators, third parties or delivering fluent multi-language artwork variations.